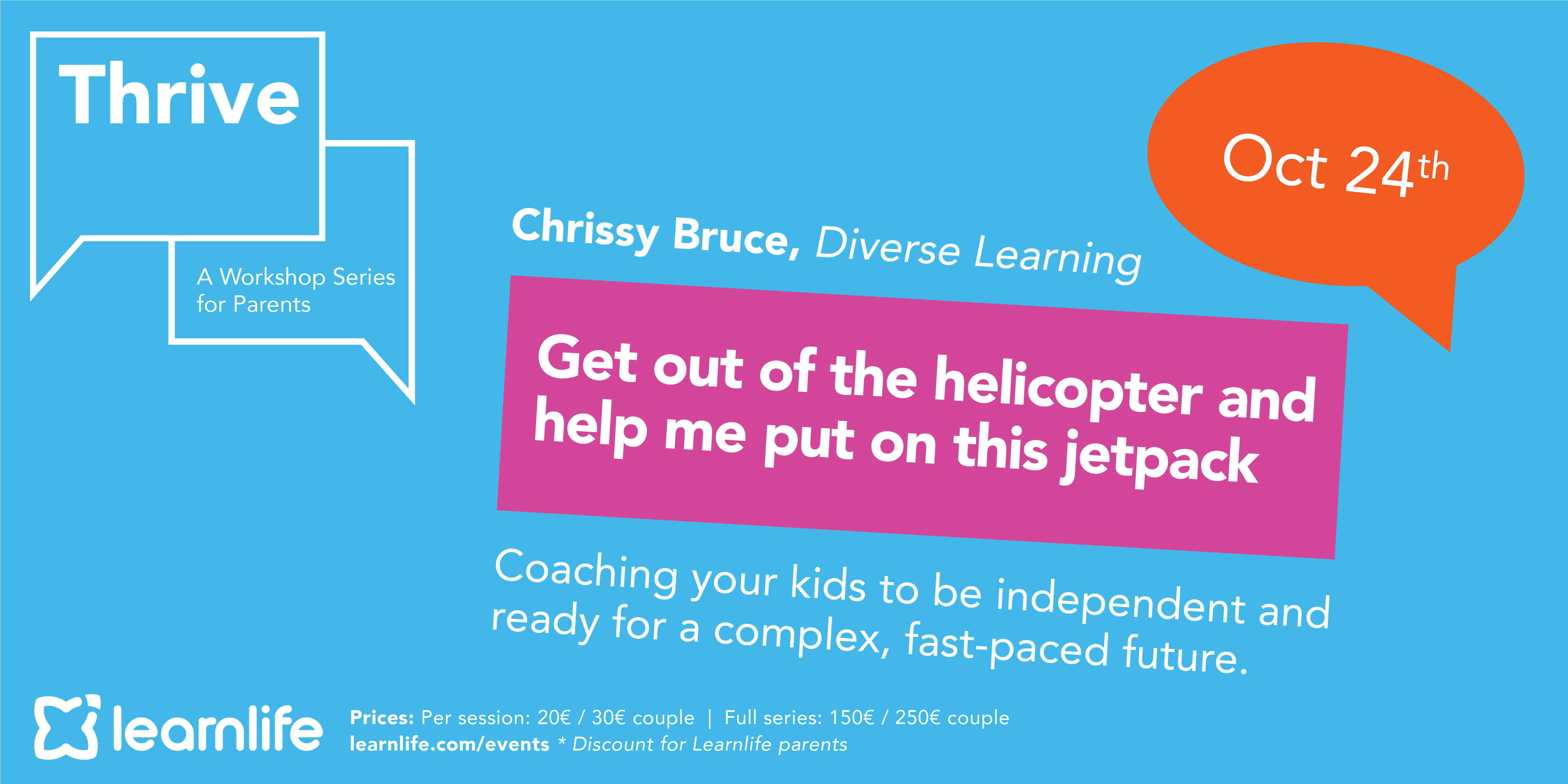 What do paying attention, organising, planning, completing tasks, regulating emotions, and self monitoring all have it common?  They are all controlled by a special brain function that we all have called Executive Functioning Skills. It is sometimes called "the CEO of the brain" because these skills allow us to set goals, plan, and basically... Get things done. Named the number 1 skill that parents and teachers MUST understand for students who struggle with these skills, it has never been easier to add this to your parent toolbox. A bit of theory mixed with a whole lot of hands on examples will allow participants to walk away with a game changing understanding that they can put to use at home to stop hovering and start equipping their children for the future.
About our speaker:
Chrissy is a speech language pathologist and learning specialist who has over 20 years of experience working with students, families, schools in Barcelona to find success for diverse learners.
She loves to find the balance between theory and practice and to discover innovate ways to implement best practices. She is a passionate speaker who designs talks for audiences who want to not only deeper their understanding of topics, but to also walk away with practical ideas that can be implemented the next day. Chrissy is a learning guide at LearnLife and also has a private practice where she works individually with children and her families. In addition, she cofounded and co-directs a foundation dedicated to providing these same services to families without resources here in Barcelona. Outside of work, she is mother to two children and a lover of fun, exploring and a good glass of wine.
Please register here via Eventbrite.
About the THRIVE workshop series:
The challenges for a 21st Century parent are many: from device addiction to hormone-induced tantrums; from avoiding the perils of helicopter parenting to preparing your child for an unpredictable future.
"THRIVE: Forever Learning and Growing" is designed to provide parents with support for these challenges - to give you a space to meet other parents, share your story, learn about the latest research and trends in parenting, and gain practical tools and strategies that you can immediately start using with your children.
Each month our experts will facilitate interactive sessions on different hot topics in parenting. Upcoming sessions include:
September 25 - Hungry to Learn: How to Nourish a Growth Mindset
October 24 - Get Out of the Helicopter and Help Me Put on this Jetpack- Coaching Your Kids to Be Independent and Ready for a Complex, Fast-Paced Future
November 21 - The Perils of Technology: How Can Parents Get Back in Charge?
December 12 - The Superhero Inside: Discover and develop the natural talents of your family members
January 23 - Talking to Teens: Become Your Child's Best Coach
February 13 - Beyond Tantrums and Threats:  Strategies for healthy dialogue, conflict resolution, and collaborative problem solving with your child
March 19 - Be Kind to Your Mind: Developing Positive Habits to Support Mental Health and Cognitive Functioning
April 30 - Getting Intimate! Dating, Sex, and Pornography in the 21st Century
May 21 - 21st Century Trends that Will Impact How Your Kids Learn, Live and Work
Prices:
Per session: €20 individual; €30 couple
Full series: €150 individual; €250 couple
To register for the full parenting series or an individual session, please do it here via our Eventbrite page.
Speakers
Chrissy Bruce
Diverse Learning
Location
Learnlife Barcelona
Carrer d'Enric Granados, 7 08007 Barcelona (Spain)